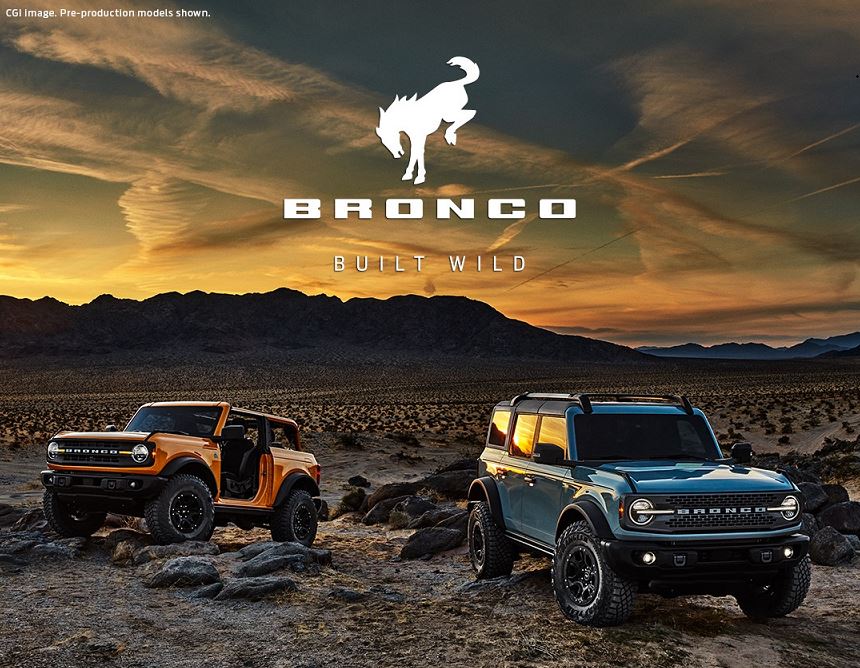 Getting To Know The New Ford Bronco
The Bronco was a legendary offroading SUV for decades, and now Ford is bringing it back to take on a whole new generation of rugged terrain trekkers. Our team at Seminole Ford will help you get the most up to date information regarding the new Bronco, and they can even help you order one if you are looking to make yours unique.
Performance
The first thing many people want to know when researching the new Bronco is what kind of performance is it packing under the hood. Ford wants to make sure that the Bronco is up to any task, and that is why they have outfitted it with two capable powertrains. The base engine is the 2.3L EcoBoost turbo four-cylinder, and it puts out a stout 270 hp and 310 lb-ft of torque. That is more power and torque than you get in many of the Bronco's rivals. If you require speed, you can upgrade your Bronco with the 2.7L EcoBoost V6, which makes 310 hp and 400 lb-ft of torque. Those are the power figures you expect to find on a dedicated off-roading vehicle. The torque you get from the 2.7L EcoBoost allows you to power through any treacherous terrain you may encounter during your travels. Both powertrains come with 4X4 as standard, which is to be expected with a dedicated off-roader like the Bronco.

A unique feature of the 2.3L engine is the ability to get it with a seven-speed manual transmission. This transmission comes with a dedicated crawl gear and six standard gears for everyday use around Shawnee. Both powertrains can also be mated to a 10-speed transmission that helps to optimized power delivery and fuel efficiency. The Bronco comes with selectable drive modes that allow you to customize the driving characteristics of the SUV in real-time. The five standard modes are sand, slippery, sport, eco, and normal, but if you get the Badlands trim, you get three unique drive modes. These modes are called rock crawl, mud/ruts, and it substitutes the sport mode for Baja mode.
Trail Convenience
Ford wanted to make sure that the Bronco could take on any terrain, but they also wanted to make it as effortless as possible for the Holdenville and Prague drivers. That is why they equipped the Bronco with advanced features like trail turn assist, trail control, and trail-1 pedal drive. These features allow the Bronco to perform tighter maneuvers than expected, as well as be able to cruise down a trail with minimal inputs from the driver. Ford also gives the driver direct control over the transfer case, which means you can choose when to lock the vehicle into its high and low settings.

Styling
Ford worked hard on the Bronco's design to ideally incorporate classic design cues while also providing you with a fresh-looking vehicle. The results speak for themselves, and the modern classic design language continues into the interior. Ford has adorned the Bronco with a massive touchscreen display, and tons of technology, while also keeping the rugged theme of the vehicle alive and well.
The Bronco features removable body panels, which allows you to experience the trails differently than nearly any other street-legal off-roader. When you remove the roof and doors from the Bronco, you are still left with a muscular looking vehicle with huge fender flares, a lifted chassis and an insatiable hunger for adventure. No matter if you choose the two-door or the four-door variant of the Bronco, you are getting an aggressive vehicle with timeless styling.
If you are looking to get a Bronco in Wewoka, you should stop by our showroom in Seminole and talk to our team of experts. They will be able to help you choose which features you are looking for in your Bronco, and they will be able to notify you when the Bronco will be available at Seminole Ford.
The Return of the Ford Bronco
It's been since the '90s since the Ford Bronco has released a new SUV to American drivers and with the future release on the way to the Ford dealership of Seminole, new SUV buyers will find an amazing selection to choose from at our dealership. The first-generation Bronco came out in 1966 and continued into its fifth generation in 1992.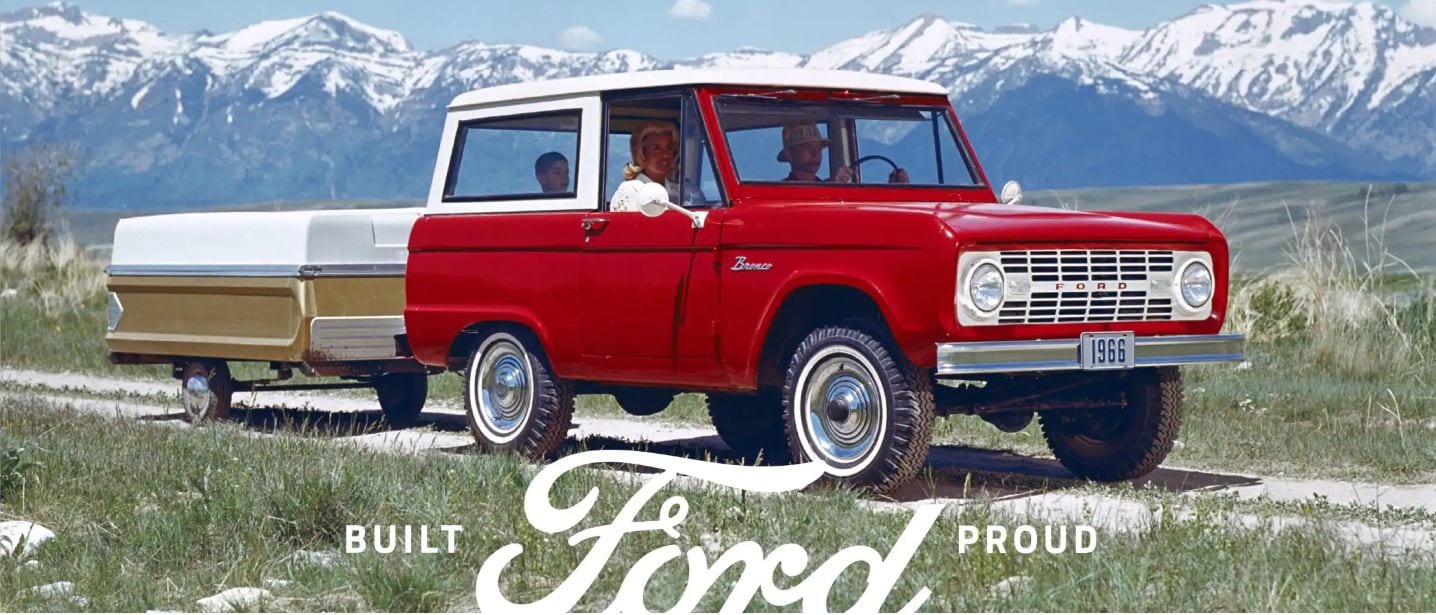 With a strong run, the return of the new Ford Bronco is ready to turn heads. For the adventurous single driver looking for an off-road utility vehicle, or the active family seeking something great for the school commute and family weekend adventures around Oklahoma, the Bronco comes packed full of some amazing goodies offered by the Ford brand.
The traditional two-door body style returns, and even an available four-door Bronco model will have the option for detachable doors. With a whole new body style, drivers will take to the Oklahoma roads with a bold new stance and power to take on the daily workload and commute.
In the meantime, call our Ford experts today to schedule your next
SUV
test drive and feel free to stop by our dealership to view our lineup up close and in person.
Lease or finance your new Ford with our finance center and get going on your new car journey by briefly filling out an online finance application to get pre-qualified. One of our sales experts will help you find the match to your future Ford Bronco, and we'll be more than happy to provide you with all the latest details on specs and technology capabilities.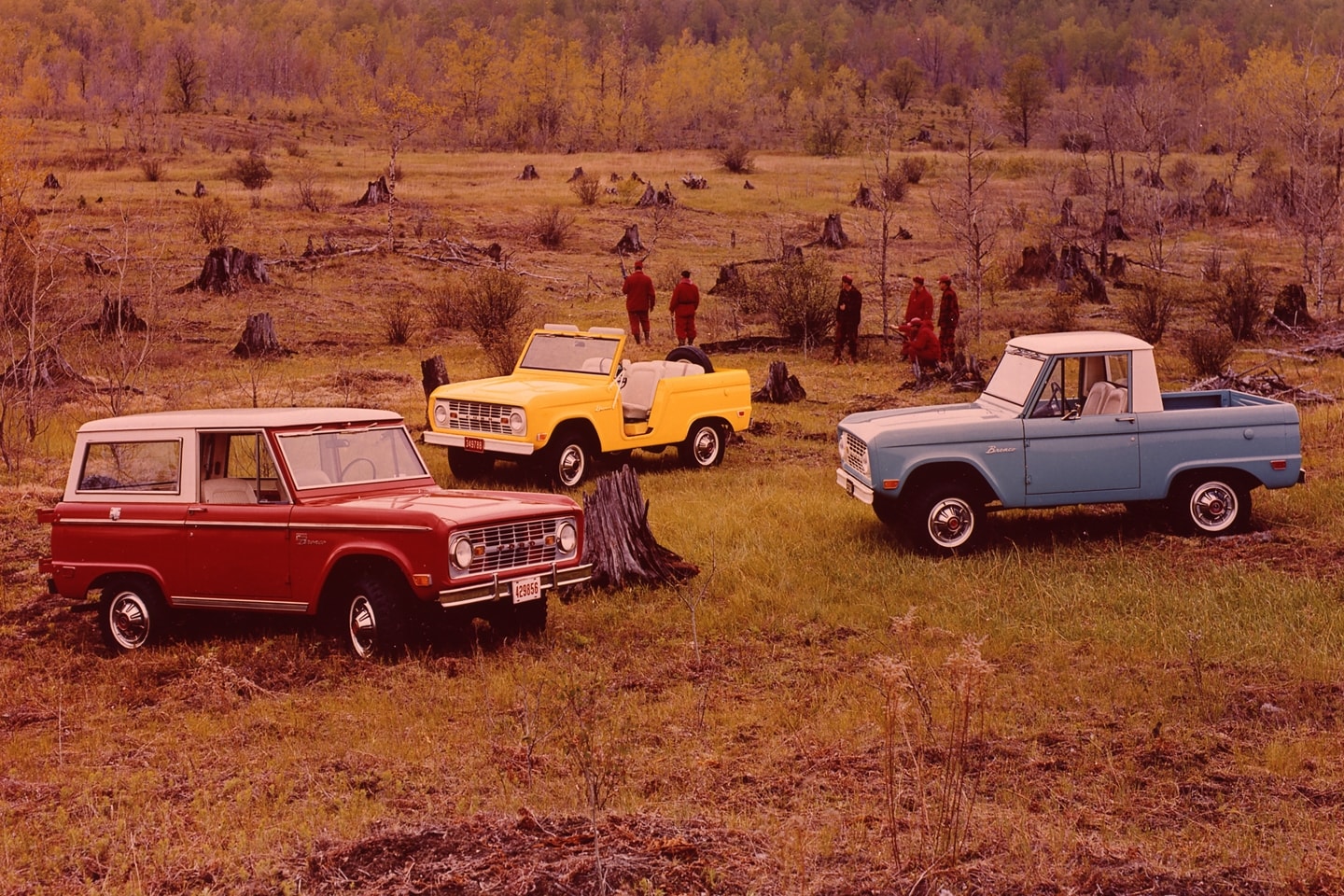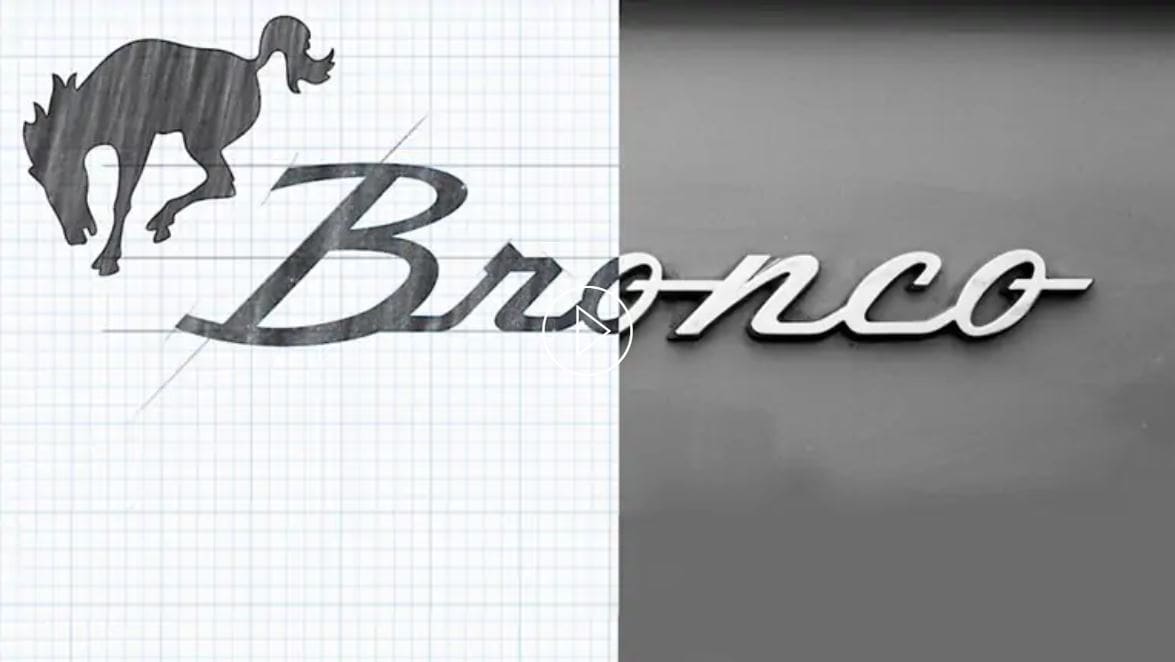 Directions
Get Directions
Hours
Monday

8:00 AM - 6:00 PM

Tuesday

8:00 AM - 6:00 PM

Wednesday

8:00 AM - 6:00 PM

Thursday

8:00 AM - 6:00 PM

Friday

8:00 AM - 6:00 PM

Saturday

8:00 AM - 3:00 PM

Sunday

Closed