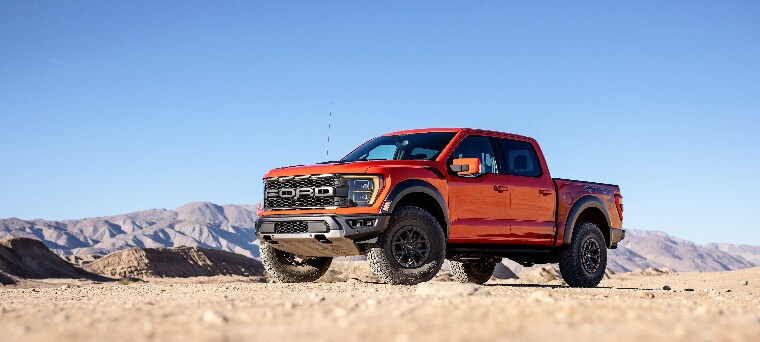 ?
At Seminole Ford, we are proud to offer a wide selection of brand-new Ford F-150 models in our expansive inventory. Our team is here to help you find the right trim level and package for your daily drive. From the new Ford F-150 Tremor to the high-powered F-150 Raptor, the latest model line has plenty of unique styles to choose from.
Ford F-150 Tremor
The Ford F-150 Tremor is designed for off-road prowess near Shawnee, OK, and Holdenville. Its standard 18" alloy wheels come with 33" all-terrain tires, immediately setting you up for smooth travel no matter the surface. Selectable terrain driving modes are standard, along with a unique off-road suspension specifically tuned to the Tremor trim level. Other key features for the Ford F-150 Tremor include standard 4-wheel drive and a locking rear differential.
Ford F-150 Raptor
The 2022 Ford F-150 Raptor redefines off-road performance near Prague and Wewoka. Standard 17" alloy wheels come with 35" all-terrain tires, while a turbocharged 3.5-liter engine delivers up to 450 horsepower and 510 lb-ft of torque. Highlights for the Ford F-150 Raptor include a 36-gallon gas tank, a model-specific off-road suspension, Adaptive Fox Shock Absorbers, six upfitter switches, and model-specific accents. A Raptor-specific center grille and fender flare setup also come standard, capturing attention and setting you apart from the competition wherever the road takes you near Seminole, OK.